Handscome Star and lovely Tink got bright, colorful stuffed toys from their Auntie Fawn for no reason at all! Look at the happy!!!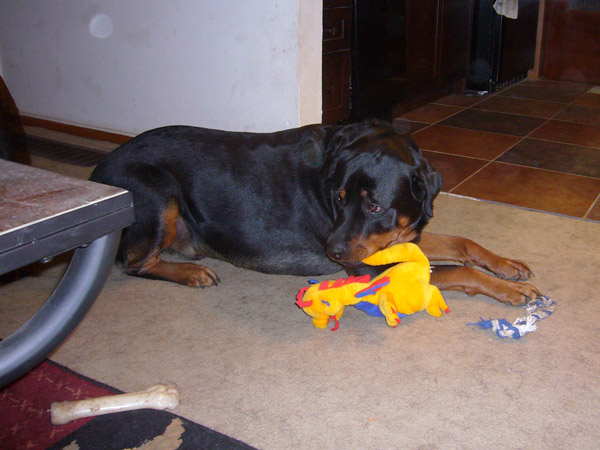 And, I ask you -- what could be more fun than new shoes? New shoe boxes, of course!!!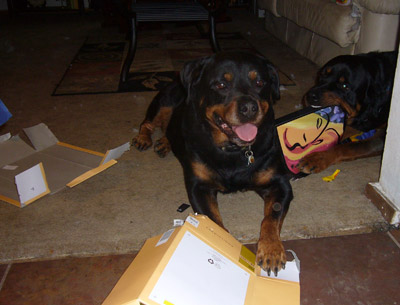 Well, just days before Valentines day, Star got a fun toy to play with. Her name is Whitefoot. I'm just dog sitting her for her owner, but Star thinks this is a FABULOUS plan. Yee-haw! Note to self: Never bring a fun new toy into the house at 11:30 PM. At 1AM I finally crated Whitefoot, locked Star in the bedroom, and tried again to sleep. But Whitefoot got out, thereby proving that attempting to close a kennel when you're half asleep is not a good plan. I went to pick her up, and she peed on me. Well, submissive dogs do that, so I stuffed her in her kennel and walked off. Then I thought -- hey, wonder if she has to pee? Yep. Seems Star hadn't given her a minute to herself, and so she hadn't taken care of business while outside. Goof. She peed, we all slept for a few hours, anyway, and they played the entire next day.
Here's Whitefoot: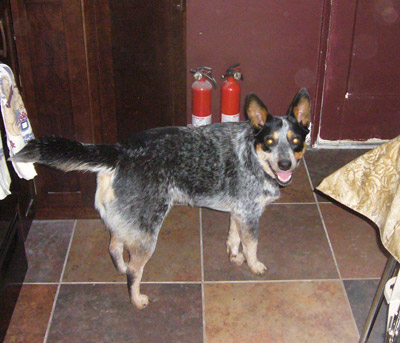 And here's Star and Whitefoot wrestling: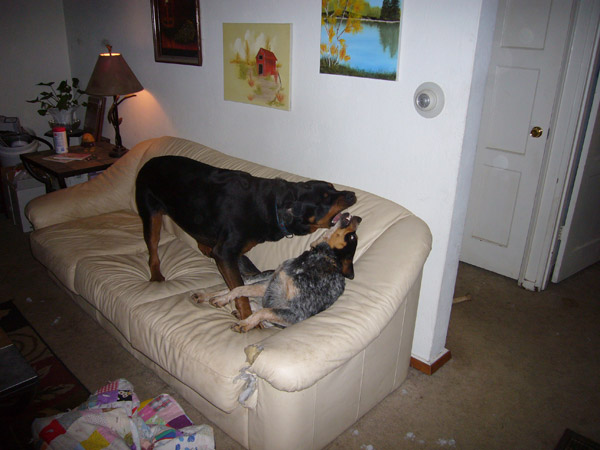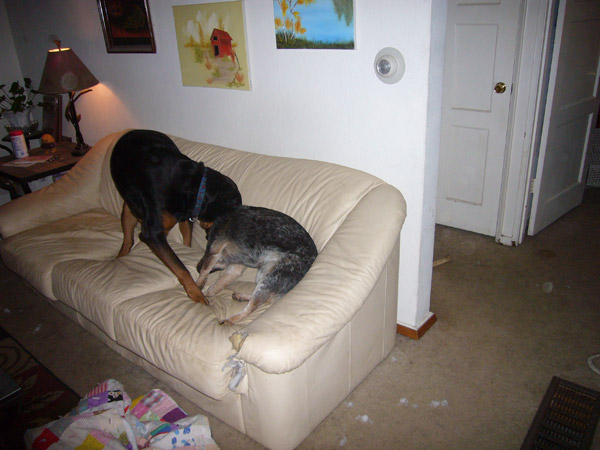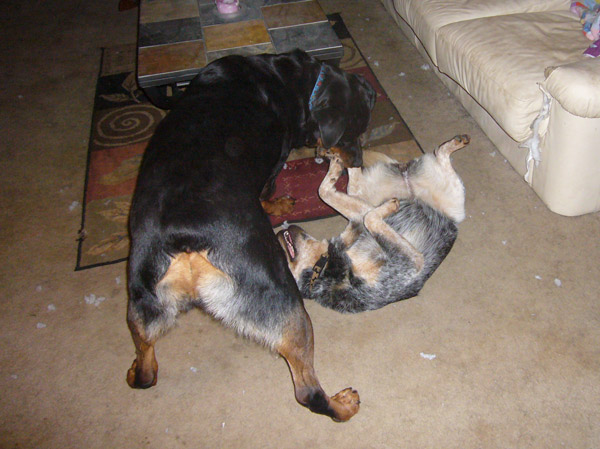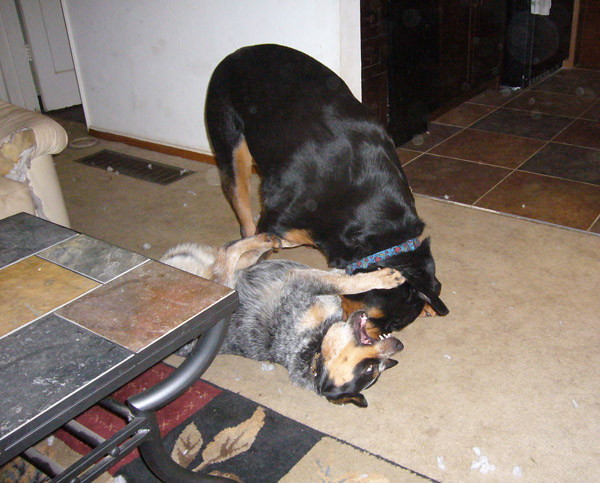 And here's after the WWF body slam -- I should probably dust....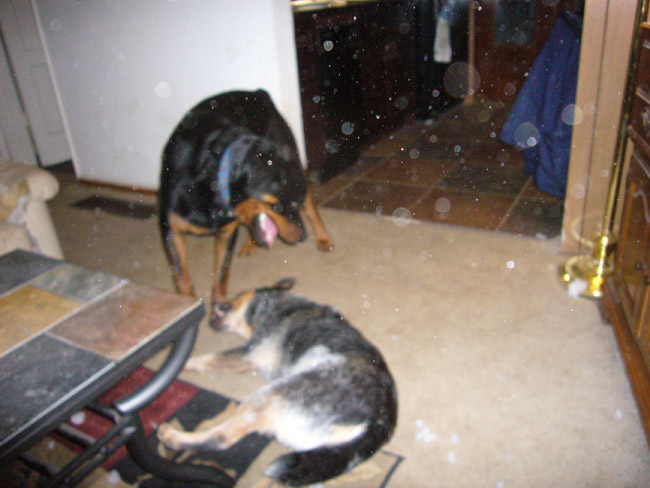 Here's Starbreaker at about 8:30 PM:
He barely acknowledged me when I walked in the room, and he certainly didn't move. *grin* He got 3 days of that. Pretty successful by my standards!